flex.bi team had a pleasure to be a part of the Latvian IT cluster mission, and visit the UAE to participate in various business forums during EXPO 2020, to discuss digitalisation and innovation topics and meet partners form the region.
In november 2021 flex.bi team together with six other IT industry companies from Latvia : AdvanGrid, Engine Reader, Intelligent Systems, Squalio, Datamed,  represented their products for UAE markets.  This mission was a part of EMESAI project that brings companies from  Estonia, Sweden, and UAE  together with specialists and Businesses from Dubai, Abu Dhabi, Africa and Sharjah business chambers.  
Our product attracted attention of ADDA (Abu Dhabi Digital Authority) who are looking for reliable small and middle segment Business Intelligence tool. During the visit we had a chance to visit our local partner MEMITS Solutions, who a re representing our product for Hospitals and Dental clinics.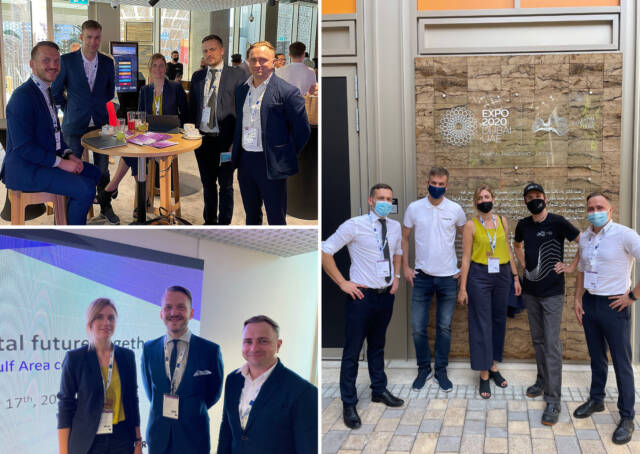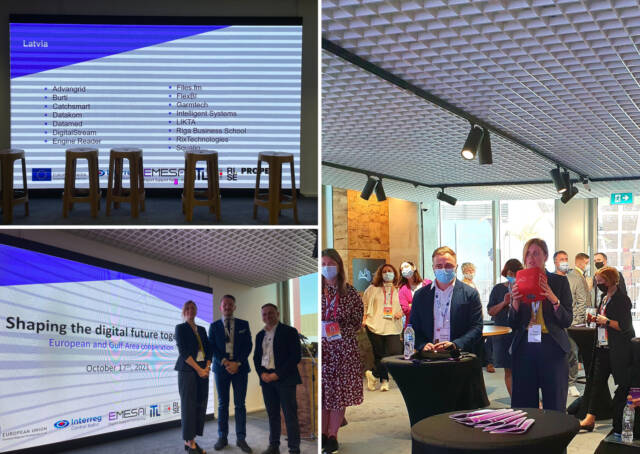 During our visit to the UAE capital, Abu Dhabi, our delegation attended a business forum with the Abu Dhabi Chamber of Commerce and Industry and the Abu Dhabi Investment Office to gain a thorough overview of the Abu Dhabi business sector and investment opportunities. "The United Arab Emirates has worked hard to become an environment where it is easy to do business and willingness to work together is a must. Very good opportunities for research and development, smart cities and the Internet of Things are some of the most important keywords in Abu Dhabi, "said H.E. Saeed Ghumran Al Remeithi (Abu Dhabi Chamber Vice Treasure).
It was was a great discovery of so different business environments that are in UAE, but it was a pleasure to see so strong and clear understanding of future values and vision. "Local Mission Global Vision" is the Sharjah Chamber of Commerce & Industry slogan, that represents perfectly feelings after a visit to the United Arab Emirates in general.
Thank you, everyone, for the warm welcome – Abu Dhabi Ports, Latvian Embassy, Dubai & Sharjah Chambers.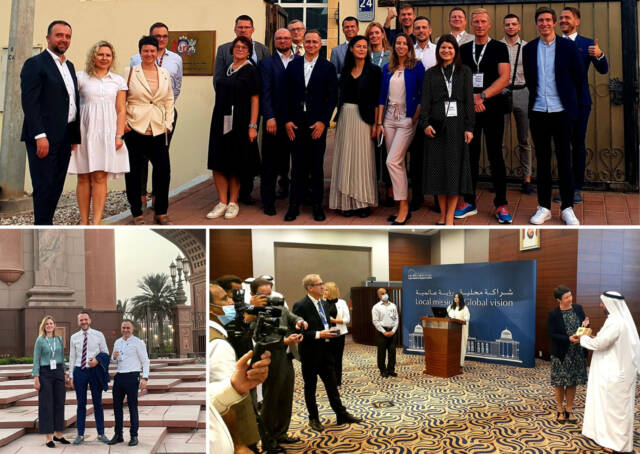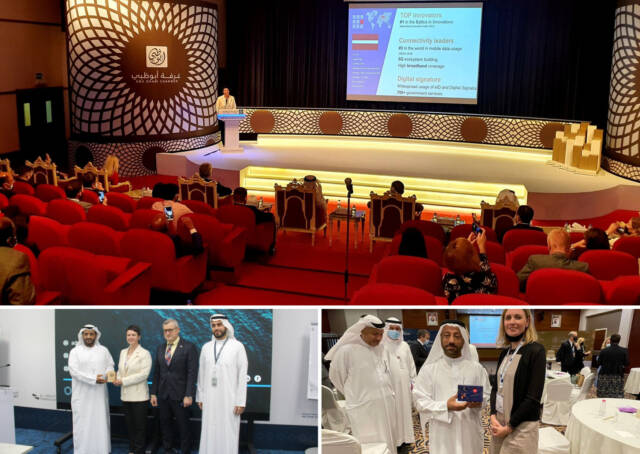 We would like to thank the Latvian IT Cluster for organizing this mission and giving this wonderful chance to flex.bi Team!