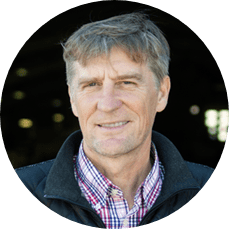 "After implementing flex.bi, I don't have to ask my accountant as many questions as before, because I can answer them myself. All I have to do is log into flex.bi and open the necessary automated report."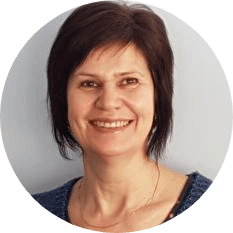 "The communication with management has changed becoming a lot more agile. As a result, we can start every meeting on the same page, saving time and increasing efficiency."
Challenge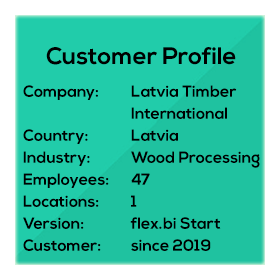 Latvia Timber was founded in 1992 and has been part of the woodworking industry for more than 25 years. The main accountant Inese Brakša and board-member Valdis Noriņš are sharing their experience of using flex.bi. "With the introduction of the Management panel in Tildes Jumis Pro came the opportunity to automate reports. For instance, we like the fact that the manager can get information about the company, without contacting the accountant. Certainly, flex.bi is a great addition to the functions already available in the Management panel."
---
Journey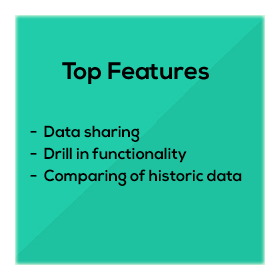 The head of the company, Valdis, reveals: "We found flex.bi by pure chance. Our accountant suggested that we try a data analytics tool called flex.bi, so we did. The communication was very smooth and it resulted in successful cooperation. The implementation process was very easy. We provided the main data and flex.bi team took care of the rest. After fine-tuning some details, we were ready to go! The process as a whole seemed logical and convenient."

  Our accountant suggested that we try a data analytics tool called flex.bi, so we did. The communication was very smooth and it resulted in successful cooperation.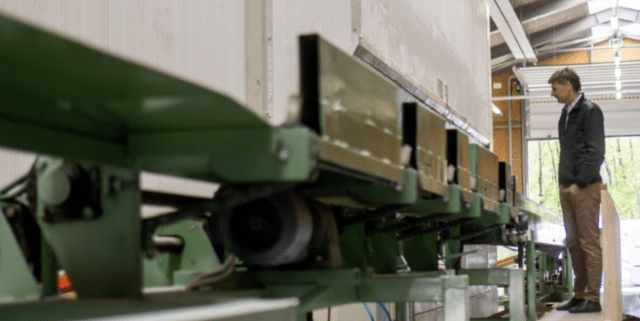 ---
Result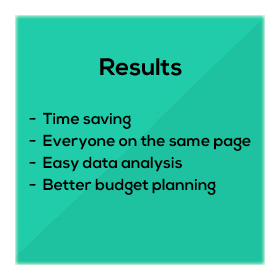 The chief accountant has noticed some positive changes after the implementation of flex.bi: "After implementing flex.bi, we are spending less time on manual work, because the reports can be automated. Communication with management has changed becoming a lot more agile. Now, we can start every meeting on the same page, saving time and increasing efficiency. Employees are informed about the company's results, and it gives them that extra motivation to get involved in the company's development and strive for better results." The manager of the company, Valdis, also has noticed some improvements: "After implementing flex.bi, I don't have to ask my accountant as many questions as before, because I can answer them myself. All I have to do is log into flex.bi and open the necessary report."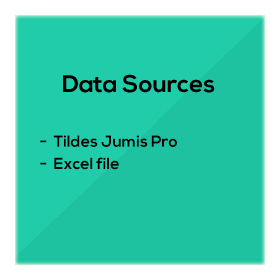 For Inese, her favorite flex.bi features are the report of sales measures and the dashboard of customer turnover where she can see the sales amount for each customer and analyze how this amount changes in time 
After implementing flex.bi, the reports are automated and Inese saves about one hour a week thanks to the overall optimization of the work process. Valdis loves the feature that allows seeing specific results over a specific time period. For example, transactions made the previous day or during some period further back in time. Another important thing is the ability to follow the budget utilization in real-time, using the reports and dashboards available in flex.bi. The time spent on getting the current data has been reduced by half, which helps to reach goals faster and with higher efficiency.
As Valdis says:

  "flex.bi is useful for creating a plan for the future, based on actual data. For this, you need clear historic data and statistics, and flex.bi is a great tool that shows this information and lets you draw up a solid plan for the next year. The manager can get a much deeper insight into every process, which helps to make the right decisions based on facts."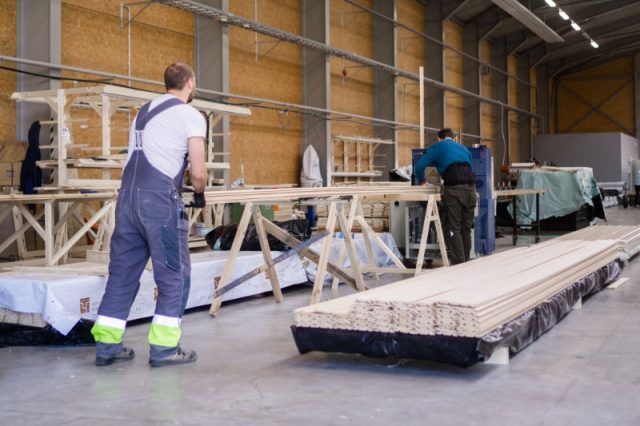 ---