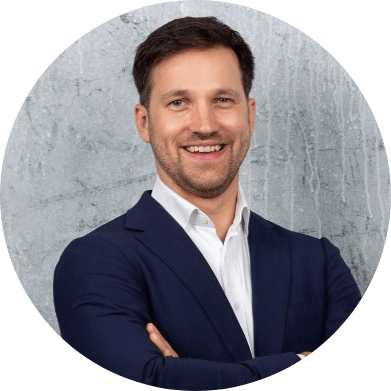 "We want to share relevant data with employees, and certainly flex.bi is a powerful business intelligence tool for displaying data in a structured and easily accessible way."
Challenge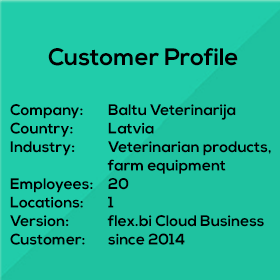 As a board member of Baltu Veterinārija, Vilnis Krauze has to deal with a large amount of data on a daily basis. Every day he has to gather a lot of different information and share it with his team.
For this Vilnis needed a powerful BI tool that would show the latest
information automatically.
---
Journey
Initially, Vilnis decided to measure the basics that are important for any business, and, as time went on, it became clear what further reports were needed.
So, Vilnis notes, that flex.bi is particularly useful for regular reporting that gives an insight into the company's current status and helps in predicting trends and finding correlations.

In Baltu Veterinārija, a powerful business intelligence tool – flex.bi provides transparent data, gives an understanding of the current state of the company. Therefore ensuring that everyone is on the same page regarding the company's short-term and long-term goals.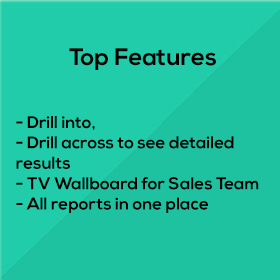 "Displaying data to employees is really important to us so that everyone is on the same page and can achieve common goals. It's important to us that each employee can see how his or her contribution affects the company as a whole. The introduction of wallboards guarantees higher results from the whole team and each team member individually."
---
Result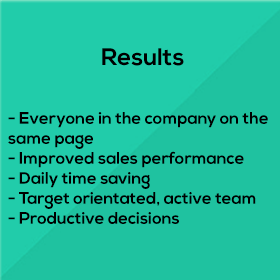 For example, before flex.bi, Vilnis had to write all of the data on a flip-chart and that took a lot of the valuable meeting time. However now flex.bi does all the writing, and Vilnis can focus on more important tasks.
Vilnis believes that it is important for results to be displayed in the office and always available online. As a result of that – the sales department has developed self-management skills. And now they are driven by the ability to see the progress of their own contribution. Thanks to flex.bi, each employee can evaluate his or her daily results and the company's overall results. Meanwhile, this is great, but it can't fully replace the need for meetings and discussions, it can make them more productive and informed, though.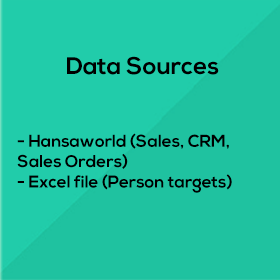 Certainly, from the manager's perspective, the main advantage of powerful business intelligence is that now there's no need to discuss data on a daily basis. Now data is visible to everyone on wallboards in the office, as well as online. As a result, every employee can analyze his or her own work and goal achievement. It makes daily communication and sales management easier.
As Vilnis says:

  "BI solutions reduce the amount of work that needs to be done hence the data is automatically updated – no more time-consuming flipcharts!"
---